Our Plano, TX skin rejuvenation center is proud to offer dermaplaning, which is a safe and effective treatment that uses a gentle surgical shaving tool to remove dead skin cells from the top layer of skin. This simple, in-office treatment also removes the top layer of facial hair and allows our aesthetician to revitalize the skin with a series of steps to brighten and soften its appearance. Beyond Beautiful Texas in Plano, TX offers dermaplaning as a deep exfoliation, as well as other alternative treatments that can also be performed to provide a nice result, such as a chemical peel or a medical-grade facial. During your consultation with Dr. Vu Ho, he will analyze your skin and create a treatment plan that best fits your skin's needs, as well as your aesthetic goals.
Dermaplaning Reviews
"Sarah was awesome and did an excellent job with my dermaplane!! The staff was very friendly and I will be back!! Highly recommend Beyond Beautiful.."
- K.S. /
Healthgrades /
Oct 11, 2019
"Sarah is AMAZING! I was super nervous as it was my first time to have a dermaplaning treatment, and she made me feel super comfortable! It was quick, easy, and my skin has never felt so soft! I can't wait to go back for my next treatment!!"
- S.H. /
Google /
Oct 26, 2019
"Sarah was amazing! Dermaplaning is the best. Recommend it to be done every month!!!"
- T.F. /
Google /
Jan 10, 2020
"Sarah was awesome and did an excellent job with my dermaplane!! The staff was very friendly and I will be back!! Highly recommend Beyond Beautiful.."
- K.S. /
Healthgrades /
Oct 11, 2019
"Amazing Spa and Services! - I have done a dermaplane and facial combo for years but Beyond Beautiful and Sara in specific are amazing! Dermaplaning takes off all of the dead surface skin and the hydro facial cleans your skin To perfection. It feels and looks amazing afterwards. Dr. Vu does is spectacular with Botox, natural but smooth. I would highly recommend."
- T. /
RealSelf /
Aug 13, 2020
Previous
Next
What Are the Benefits of Dermaplaning?
Dermaplaning performed at Beyond Beautiful Texas can provide smoother and fresher facial skin to women and men in the Plano, TX area. Benefits of this procedure administered by Dr. Ho or a member of the aesthetic team include:
Removing dead and damaged skin cells
Uncovering healthy, new skin
Stimulating collagen production
Getting rid of unwanted "peach fuzz" facial hair
Encouraging healthier skin
Reducing acne flareups
Giving the complexion a more radiant look
Offering immediate results
Noninvasive, nonsurgical, and quick treatments
am i a candidate for dermaplaning?
The best candidates for dermaplaning:
Have lighter skin since darker-skinned patients can become lightened or discolored
Have fine lines and wrinkles, moderate acne scars, and uneven texture and tone
Are not prone to skin rashes and skin irritations
Have not had a recent chemical peel
Do not have frequent fever blister or cold sore flare-ups
Desire youthful, better-looking skin
how does dermaplaning work?
With dermaplaning, no numbing is needed since it's a gentle, noninvasive procedure. There's no pain associated with dermaplaning, and the sensation is comparable to having the leg shaved. The face will be thoroughly cleaned and dried. A scalpel or other shaving tool is used to gently remove the dead skin cells, debris, and fine hair of the top layer of skin. The professional will use short, feathering strokes to improve the appearance of the face. The entire face, from the forehead to the chin, will be treated and will benefit from dermaplaning. Treatments take around 30 minutes and can be performed about once a month for optimal results.
how long is recovery after dermaplaning?
With dermaplaning, there's no downtime, but there are instantaneous results. Right after treatment, patients will notice more radiant skin that has a more even tone and texture. The skin will look more youthful and rejuvenated. Also, the skin will look and feel smoother since fine hair was removed. It's recommended to get a series of treatments for the best results.
How much does a dermaplaning treatment cost?
There are a variety of factors that determine the cost of dermaplaning, like the number of sessions, treatment plan, and facility fees. During your consultation, we will listen to your goals and then work with you to create a dermaplaning plan to meet those goals. Once your plan is finalized, we can estimate your costs. Ask us about any specials, package deals, or monthly promos we are running to help make your treatments more affordable.
Does dermaplaning hurt?
No, most patients don't find dermaplaning painful or uncomfortable. Dermaplaning is a noninvasive procedure that only treats the top layer of your skin to gently remove dead and damaged skin cells and peach fuzz to reveal healthier, smoother, and clearer skin.
How is dermaplaning good for the skin?
Dermaplaning removes dead, damaged, and old skin cells, along with dirt, oil, and debris trapped deep in the skin. This reveals the healthy new skin underneath and promotes new collagen growth to achieve a refreshed, rejuvenated, and radiant complexion.
Does dermaplaning make hair grow back thicker?
No, it doesn't. A popular misconception about dermaplaning is that it can cause facial hair to grow back thicker, but in reality, it doesn't affect the natural hair growth process.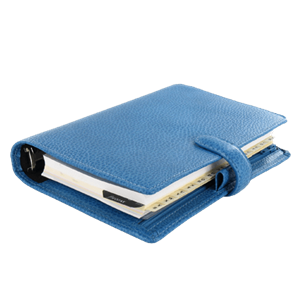 Plan Your Procedure
Average Cost

From

$75
Contact Us
Achieve Radiant, Glowing Skin
That radiant, glowing skin that you have always wanted can be yours with a quick, simple, and gentle dermaplaning treatment. You'll reap immediate benefits with no downtime while avoiding more invasive procedures. To learn more, contact our office for an appointment.
Related Procedures