Our office offers multiple options and technologies to reduce the appearance of cellulite.
Say Hello To QWO And Goodbye To Cellulite
Beyond Beautiful is one of the few medical spas in North Texas now offering the revolutionary new QWO, a non-surgical treatment clinically proven to reduce moderate to severe cellulite.
Eliminating cellulite is difficult and may even seem impossible regardless of your diet or exercise regimen. For those who have a hard time getting rid of unwanted cellulite, QWO is the answer.
Nine out of ten women will experience cellulite at some point in their lives and the only solution for elimination has been through complex surgical or minimally invasive procedures.
With QWO, we can treat cellulite in the thighs and buttocks with little downtime. And injections can take as little as ten minutes.
QWO is the first injectable on the market that effectively treats cellulite. It is currently FDA-approved for use in the buttocks of women. It contains collagen-degrading enzymes that dissolve the fibrous band connecting skin to muscle. These bands are seen as the root cause of cellulite as they pull the skin down creating an uneven surface.
Patients will typically require up to 3 treatments at 21 day intervals for optimal results. The result is a really smooth surface.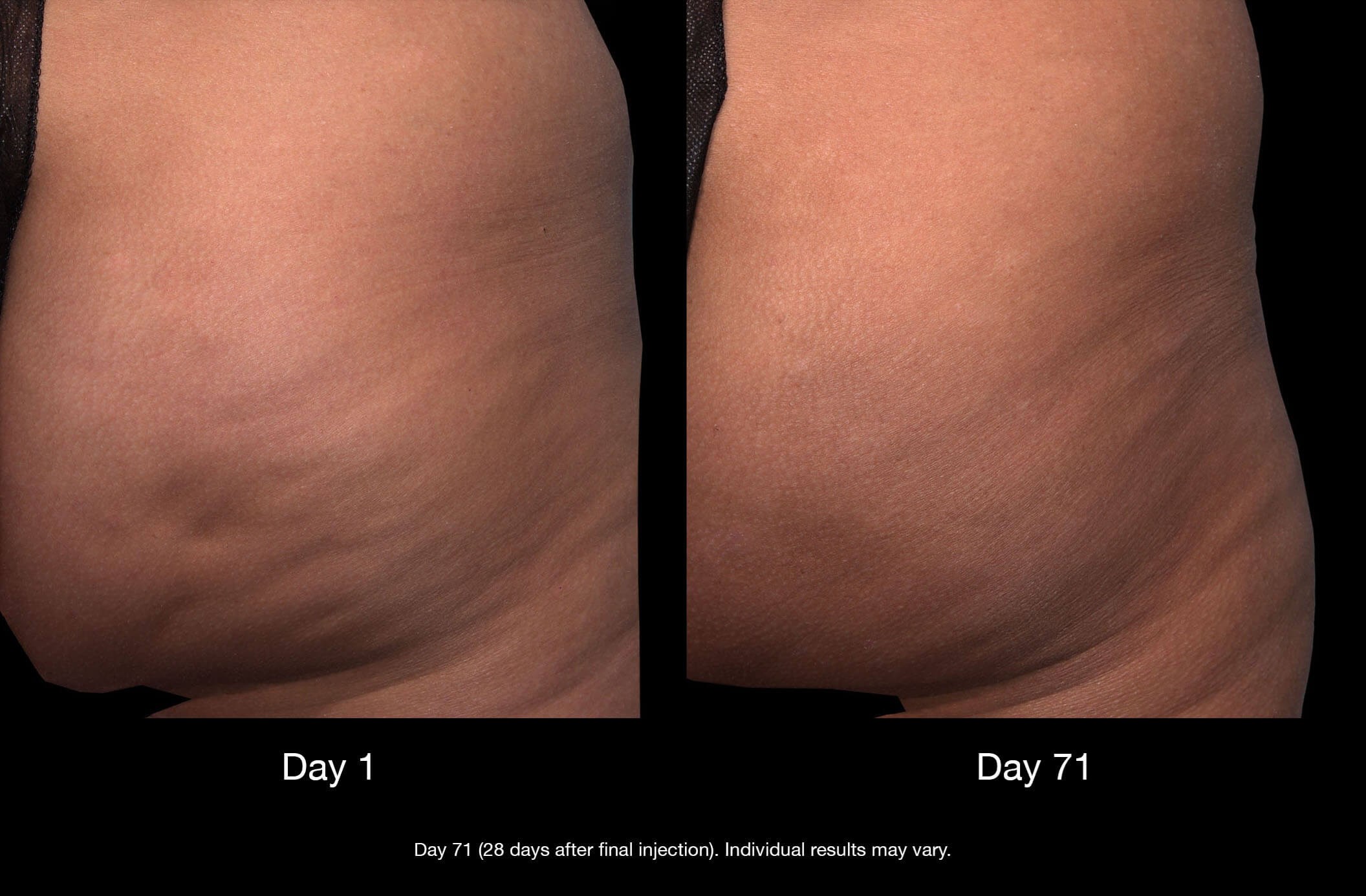 Beyond Beautiful is the only medical spa in the country offering the innovative state-of-the-art Bellaplasma Booty procedure. Our exclusive trademarked combination therapy called Bellaplasma is used to reduce cellulite and reshape and contour the hips and buttocks.
By using a unique combination of safe and effective treatment modalities, including QWO, the first and only FDA-approved injectable for cellulite, we are able to diminish cellulite dimpling and enhance the shape of the buttocks. This is a minimally invasive procedure performed in the office and results are long-lasting.
Other Options for Cellulite Reduction in Plano, TX
Our office offers Velashape and ZWave as other options for cellulite reduction. Click the links below to learn more!
Cellulite Reduction Reviews
"Sarah made me very comfortable with the ZWave explaining exactly how it would work and what the treatment was doing. It is great to have such a knowledgeable person answering questions and administering the procedure."
- K.C. /
Healthgrades /
Aug 18, 2019
"Sarah was as great as the first time I saw her. I have seen progress with the zwave treatments. It helps smooth and give your skin a satiny feel. I can't say enough about Dr Ho and his whole staff. They as so friendly and make you feel like you belong to the Beyond Beautiful family."
- S.S. /
Healthgrades /
Sep 13, 2019
"My underarms would be soaked in sweat just from sitting - Dr. Vu Ho has been a Godsend! It's been a week since I have gotten the Morpheus for underarm sweating and let me tell you it has changed my life. After years, and when I say years, I mean since my teenage years, I've had an underarm sweating problem. My underarms would be soaked in sweat just from sitting still, which I couldn't understand. I've used underarm pads, prescription creams, botox, and oral drugs, but nothing worked. If you are looking for someone to help you with embarrassing underarm sweating, Dr. Ho is the best with Morpheus8. This has been the best decision I've made and I thank Dr. Ho for that!"
- H. /
RealSelf /
Jan 31, 2021
Previous
Next
Related Procedures