What is BellAPlasma Filler®?
The BellaPlasma Filler® works by combining your plasma with 100% natural gel material (EZ gel) without the need for added chemicals or adjustments. This innovative treatment can effectively reduce the appearance of wrinkles and fine lines, as well as other skin irregularities, including dark circles and uneven skin texture. As a minimally invasive procedure, BellaPlasma Filler® uses the platelet-rich fibrin (PRF) from your own blood to form a clot underneath the skin, similar to how dermal fillers work. However, with BellaPlasma, no synthetic materials are used, greatly reducing any risks of unwanted side effects. Learn more about BellaPlasma Filler® by contacting Beyond Beautiful Cosmetic Surgery in Plano, TX, to schedule your initial consultation with Dr. Vu Ho and his skilled team.
EZ gel is created from your own blood by separating seroalbumin and growth factors that exist in platelet-rich fibrin in order to create an autologous dermal filler for the face, lips, and hands. The main advantage of EZ gel is that once the blood is spun through a centrifuge, the seroalbumin creates a more viscous consistency to the natural filler, allowing it to provide immediate results. This natural, skin volumizing option is great for patients who may be allergic to certain brands of fillers on the market that contain synthetic materials or those with autoimmune diseases.
Reviews
"Sarah was thorough, professional and kind. The atmosphere is relaxing and the med spa was spotless."
- S.S. /
Google /
Nov 01, 2019
"I love Dr. Carruth and his staff! I've had a couple of procedures and have been very happy with the results! His staff always helps to ease my anxiety and make me feel very comfortable and he thoroughly explains the entire procedure and makes sure I understand. He truly cares about me and makes sure I'm 100% happy."
- S.P. /
Google /
Apr 26, 2019
"Dr. Caruth cares about his patients . Been going for years and he never tries to sell you on anything. Always just wants to meet your needs"
- Anonymous /
Healthgrades /
Mar 13, 2019
"Dr. Caruth and his staff are amazing. I highly recommend Dr. Caruth. He took exceptional care of me with my procedure. Hands down, an outstanding doctor!"
- C.S. /
Google /
Jul 13, 2017
"My dark circles are not even noticeable - I have been going to Dr Ho for almost a year now and I am so pleased with my results !! I have done the Ez gel and exosome procedures for my dark circles to opt for a more natural approach before going into fillers and I have seen a drastic improvement ! My dark circles are not even noticeable. I am now in my late twenties and have been seeing a lot of changes in my face, one of which is dark circles. I was extremely insecure about them, all my life I never wore make up and I found I couldn't leave the house without it. Thanks to Dr Ho I can confidently go out without make up. I am very selective and critical when it comes to procedures and my face. Dr Ho is someone I can trust !!! Thank you Dr Ho !"
- E. /
RealSelf /
Aug 10, 2023
Previous
Next
How does BellePlasma Filler® Work?
The entire BellaPlasma Filler® treatment takes a few hours to complete. At the start of the procedure, your blood will be drawn and spun through a centrifuge. Once the blood has been spun and is ready, it will be carefully injected into the desired areas of your face for a more youthful, even complexion. BellaPlasma Filler® is injected into the deeper layers of the face for optimal outcomes.
Platelet-rich fibrin and EZ gel treatments ensure more efficient results than standard platelet-rich plasma treatments specifically because of their ability to continue to emit growth factors over time for longer-lasting results. Additionally, downtime after your procedure is minimal, and you should be able to continue on with your normal daily routine.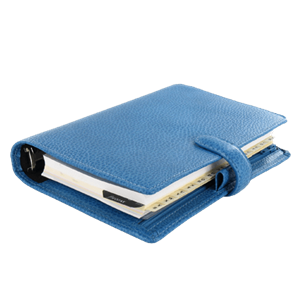 Experience Natural, Youthful Results
With BellaPlasma Filler, you can experience long-term desired results without the use of added chemicals or synthetic materials. With the use of your own blood, this state-of-the-art treatment can help you feel more comfortable and confident in your own skin. Contact us in Plano, TX, today to learn more and schedule a consultation with Dr. Ho.