WELCOME TO BEYOND BEAUTIFUL PLANO
Fight back against the signs of aging at Beyond Beautiful. We can effectively turn back the hands of time with an assortment of potent surgical and nonsurgical procedures. Our medical staff will assess you and help you determine the right treatment plan for you. You can count on us for all of your cosmetic needs, including facelifts, eyelid surgery, rhinoplasty, body and breast enhancements, injectables, laser treatments (IPL, laser skin resurfacing, liposuction, and nonsurgical procedures (hydrafacial, microneedling, and chemical peels). Now located in two convenient locations in Plano.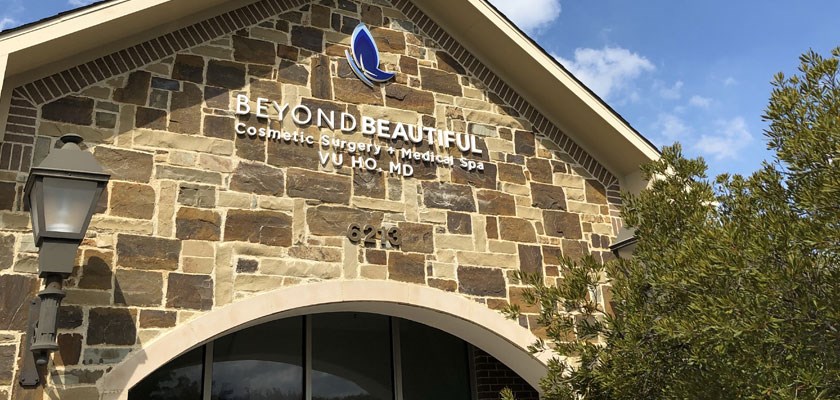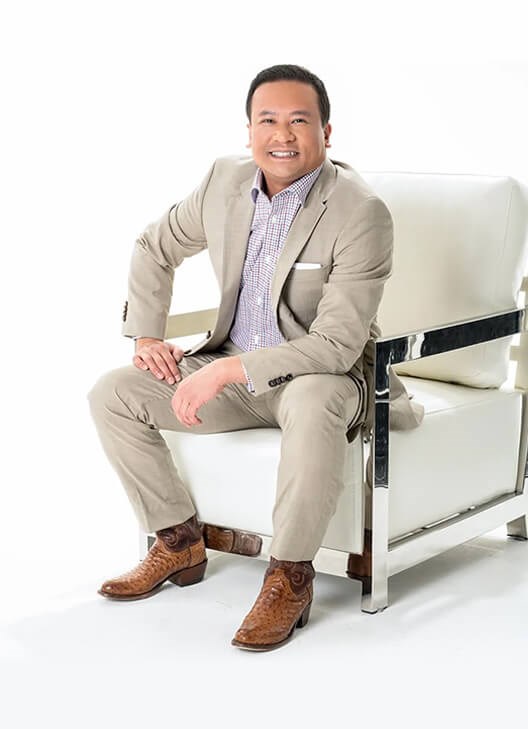 MEET DR. VU HO
Dr. Vu Ho specializes in faces as a board-certified facial plastic surgeon. Dr. Ho prides himself on being able to meet just about any needs of the patient, whether it means providing them with surgical or nonsurgical options. Dr. Ho's experience is extensive due to the volume of facial cosmetic surgeries that he has performed throughout his career. The care he and his team provide to their patients is comprehensive and they are there every step of the way. Learn more about Dr. Ho and his credentials on his bio page.
Dr. Ho has been featured on the following:

Learn More
MEET DR. CARUTH
As the medical director of Plano Aesthetics, Dr. Jeffrey Caruth remains at the cutting-edge of exciting medical advances in the fields of cosmetic surgery and aesthetic medicine. Dr. Caruth prides himself in helping patients look and feel their best through the use of innovative techniques and technologies. From body contouring and weight loss to AWAKE breast augmentation, anti-aging, and skin rejuvenation, Dr. Caruth has developed an excellent reputation for delivering high-quality results that exceed patients' expectations. Learn more about Dr. Caruth and his credentials on his bio page.
Dr. Caruth is a nationally certified expert in the latest pioneering rejuvenation techniques, including Morpheus8 skin resurfacing, InstaLift sutures, advanced BOTOX and filler injections, BodyTite, FaceTite, SmartLipo Triplex, and Body-Jet Water-Assisted Liposuction for body contouring. He was one of the first Texas physicians to perform radiofrequency ablation of facial nerves to reduce frown lines.
Learn More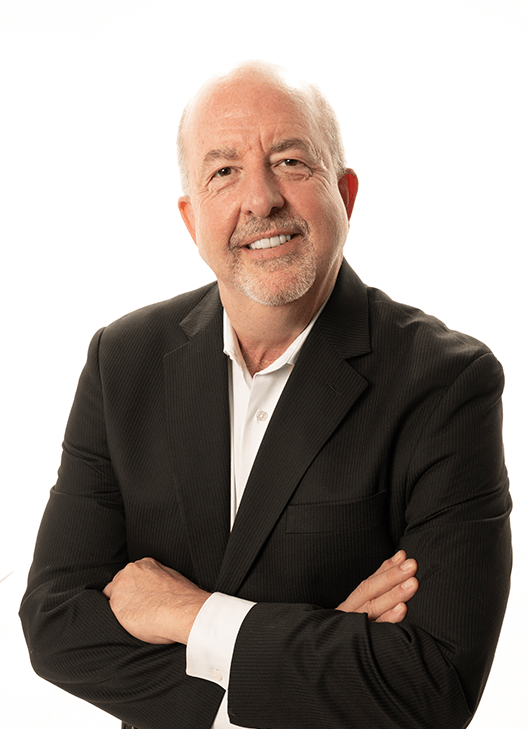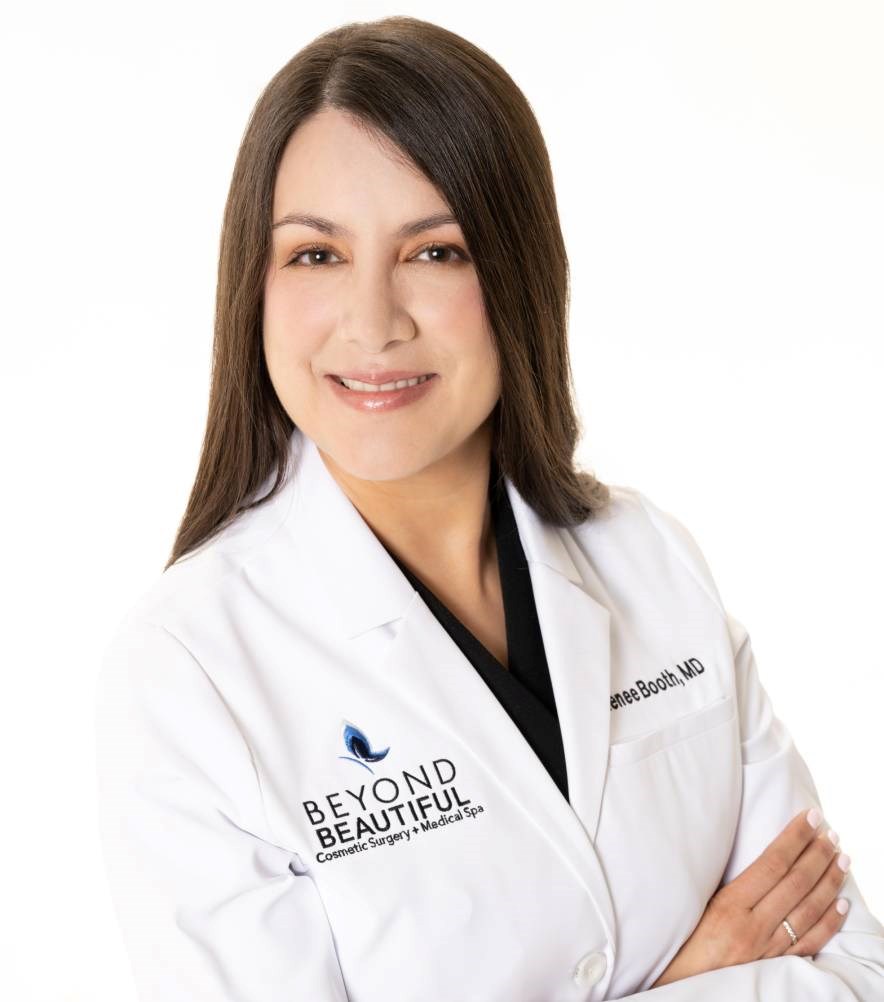 MEET DR. BOOTH
Dr. Renee Booth is a highly accomplished physician with a passion for the art of facial surgery. She specializes in refining the nose, chin, eyelids, lips, and hairline and is the newest doctor to join the Beyond Beautiful staff.
Dr. Booth earned a BSN degree from Northern Arizona University, where she graduated Summa Cum Laude, followed by a Doctorate of Medicine from the University of Virginia. Next, she completed an Otolaryngology Head and Neck surgical residency at the Medical College of Georgia. Afterward, she completed additional specialized training in Facial Plastic surgery with Dr. Daniel Rousso called a fellowship program which is accredited through the American Academy of Facial Plastic and Reconstructive Surgery. She is board certified in Otolarygology Head and Neck Surgery. Dr. Booth loves helping people build their confidence with cosmetic procedures, bringing valuable knowledge and experience to our team. Dr. Booth is excited to contribute to the mission alongside the dedicated team at Beyond Beautiful.
She enjoys hiking, yoga, delicious food, and music when not in the operating room.
Learn More
Reviews
"Sarah was thorough, professional and kind. The atmosphere is relaxing and the med spa was spotless."
S.S.
Google
"I love Dr. Carruth and his staff! I've had a couple of procedures and have been very happy with the results! His staff always helps to ease my anxiety and make me feel very comfortable and he thoroughly explains the entire procedure and makes sure I understand. He truly cares about me and makes sure I'm 100% happy."
S.P.
Google
"Dr. Caruth cares about his patients . Been going for years and he never tries to sell you on anything. Always just wants to meet your needs"
Anonymous
Healthgrades
"Dr. Caruth and his staff are amazing. I highly recommend Dr. Caruth. He took exceptional care of me with my procedure. Hands down, an outstanding doctor!"
C.S.
Google
"My dark circles are not even noticeable - I have been going to Dr Ho for almost a year now and I am so pleased with my results !! I have done the Ez gel and exosome procedures for my dark circles to opt for a more natural approach before going into fillers and I have seen a drastic improvement ! My dark circles are not even noticeable. I am now in my late twenties and have been seeing a lot of changes in my face, one of which is dark circles. I was extremely insecure about them, all my life I never wore make up and I found I couldn't leave the house without it. Thanks to Dr Ho I can confidently go out without make up. I am very selective and critical when it comes to procedures and my face. Dr Ho is someone I can trust !!! Thank you Dr Ho !"
E.
RealSelf