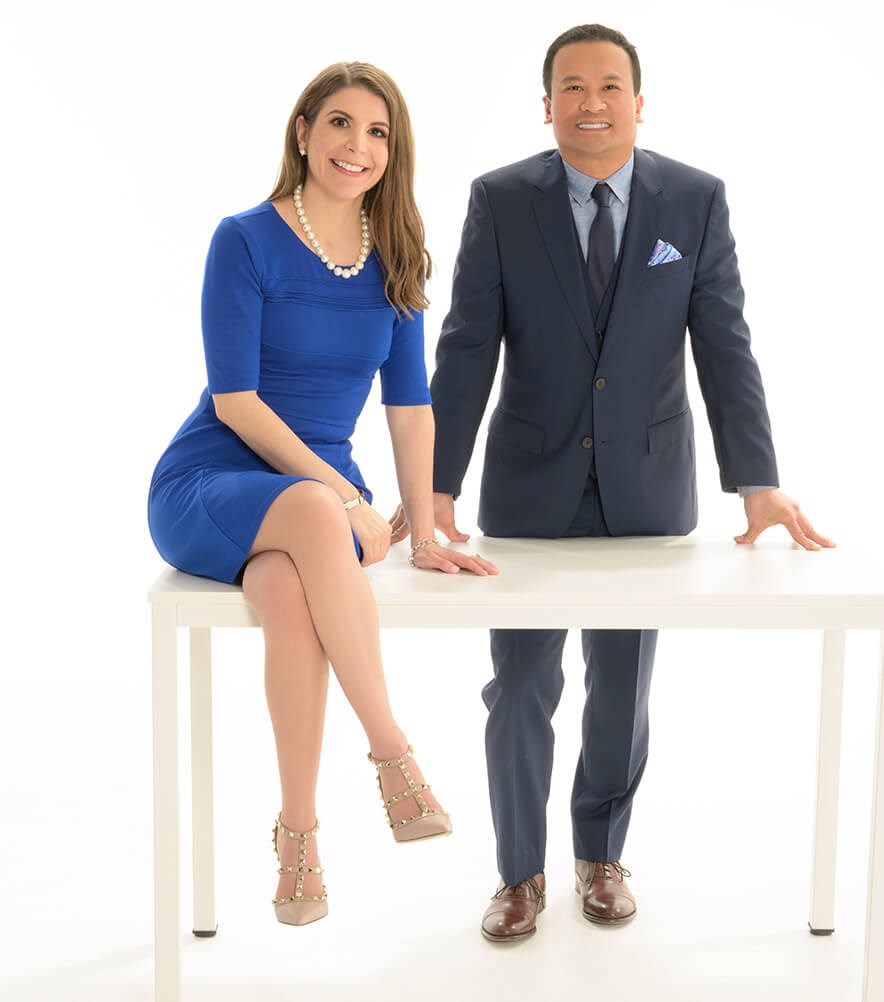 WELCOME TO BEYOND BEAUTIFUL
Fight back against the signs of aging at Beyond Beautiful Texas. We can effectively turn back the hands of time with an assortment of potent surgical and nonsurgical procedures. Dr. Ho will assess you and help you determine the right treatment plan for you. You can count on us for all of your facial needs, including facelifts, eyelid surgery, injectables, laser treatments (IPL, laser skin resurfacing, and SmartLipo), and nonsurgical procedures (hydrafacial, microneedling, and chemical peels).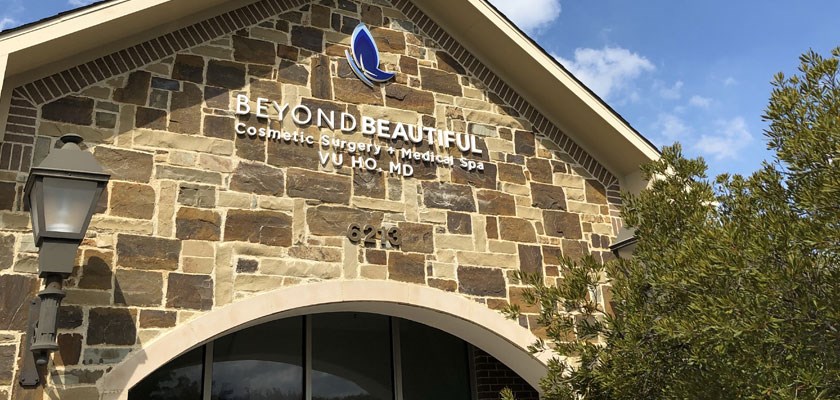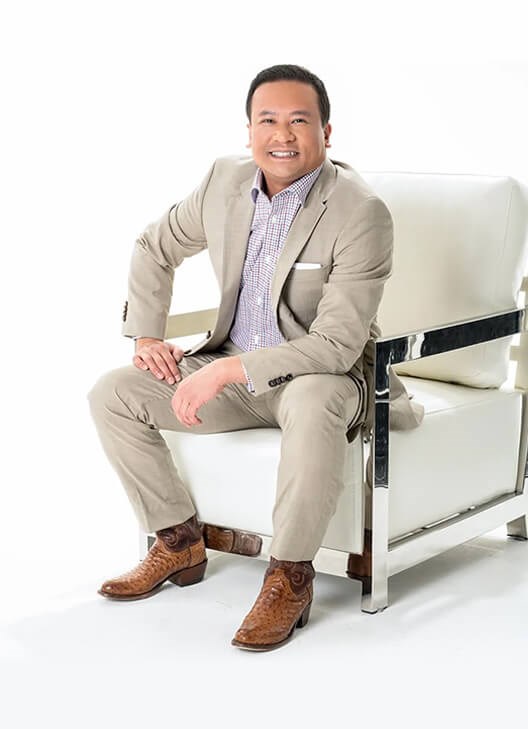 MEET DR. VU HO
Dr. Vu Ho specializes in faces as a board-certified facial plastic surgeon. Dr. Ho prides himself on being able to meet just about any needs of the patient, whether it means providing them with surgical or nonsurgical options. Dr. Ho's experience is extensive due to the volume of facial cosmetic surgeries that he has performed throughout his career. The care he and his team provide to their patients is comprehensive and they are there every step of the way. Learn more about Dr. Ho and his credentials on his bio page.
Dr. Ho has been featured on the following:

Learn More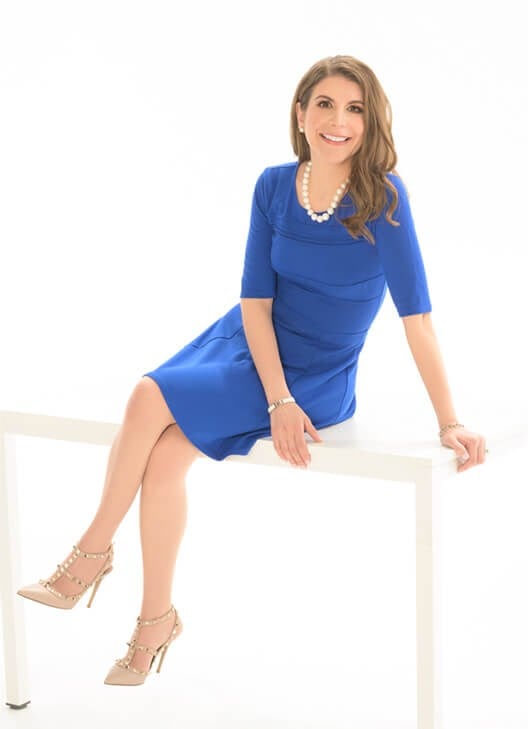 MEET DR. KRISTEN ANN ALIANO MESSINA
Dr. Kristen Ann Aliano Messina is a plastic surgeon who has a strong interest in aesthetic medicine and surgery. She performs many of our procedures for the body and breast as well as our neuromodulators, fillers, hair restoration, and laser treatments. Dr. Aliano Messina prides herself on being detail oriented, conscientious, and dedicated to the well being of her patients.Learn more about Dr. Aliano Messina and her credentials on her bio page.
Learn More
Reviews
"Sarah was thorough, professional and kind. The atmosphere is relaxing and the med spa was spotless."
S.S.
Google
"I highly recommend this place! Dr. Ho is a miracle worker! I got botox for the first time and was a little nervous at first but Dr. Ho explained the whole process and assured me I would love it and he was absolutely right. It didn't take long at all, just a few minutes and was painless! The wrinkles on my forehead and around my eyes when I smile are gone and it looks flawless! I've always been really insecure about my lips, Dr. Ho told me about Kysse lip filler and I love it! My lips are plump and beautiful as ever! Also while you're there, ask for Sarah to do a hydro facial! She's amazing and the facial left my face feeling super clean and more youthful than it's ever been! You won't regret going here for anything cosmetic or any surgeries you're considering! Life long customer!"
A.P.
Google
"I will say I was nervous and apprehensive, about going to this office, just because I had never been to a plastic surgeon etc.  The FIRST THING THAT HAPPENED WAS...,they made me feel unbelievably comfortable, I felt so at ease.  Dr Ho was so easy to talk to about what I wanted.  He also informed me what would work best, they told me the cost and printed it so I could see it on paper.   I just can't say enough good about this place.  I highly recommend Dr Ho and his staff...."
K.S.
Yelp
"I have been a patient of Dr. Ho's for five years now. I can't say enough great things about him and all of his team members. They all welcome me with a smile and assist with anything I need.  I return time and time again, not only because of Dr. Ho's amazing work with my Dysport, Restylane Kysse Lip Filler, and the latest and greatest Contour under eye/cheek filler, but because of his ethics, integrity, and overall kindness. He also makes it a priority to learn the latest and greatest technology so he can serve his patients in the best possible way. He has and continues to give me the natural look I desire. I can honestly say, with every visit I leave refreshed, confident, and happy knowing I was taken care of by a doctor and team that truly cares about their patients. I highly recommend him to all my family and friends!"
K.F.
Yelp
"I can't say enough great things about Dr KAM and her staff! She truly is the best plastic surgeon and her and her staff are very thoughtful and caring! Not only did she do a wonderful job with my breast augmentation, but she checked on me for several days after my surgery to make sure I was doing well. I had breast cancer last year with radiation on my right breast and Dr KAM is carefully monitoring that side regularly. She has the BEST bedside manner of any doctor I've ever had!! I, without a doubt, would recommend her to anyone!!"
H.W.
Yelp