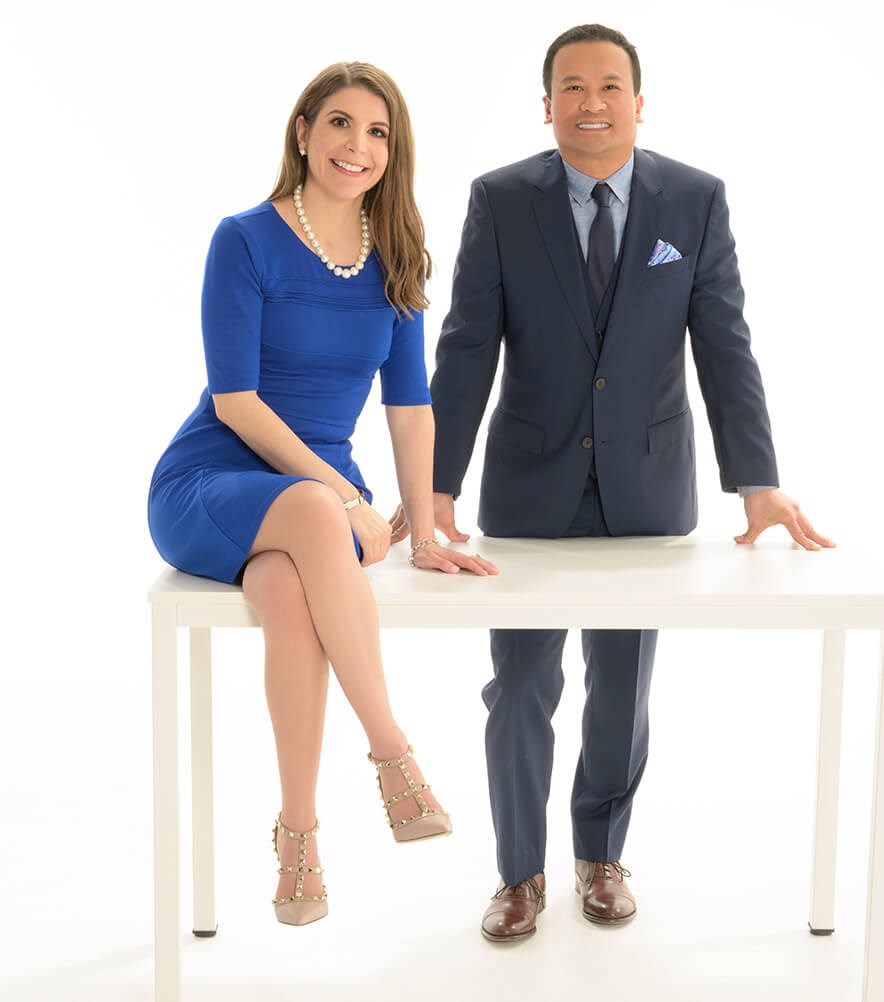 WELCOME TO BEYOND BEAUTIFUL
Fight back against the signs of aging at Beyond Beautiful Texas. We can effectively turn back the hands of time with an assortment of potent surgical and nonsurgical procedures. Dr. Ho will assess you and help you determine the right treatment plan for you. You can count on us for all of your facial needs, including facelifts, eyelid surgery, injectables, laser treatments (IPL, laser skin resurfacing, and SmartLipo), and nonsurgical procedures (hydrafacial, microneedling, and chemical peels).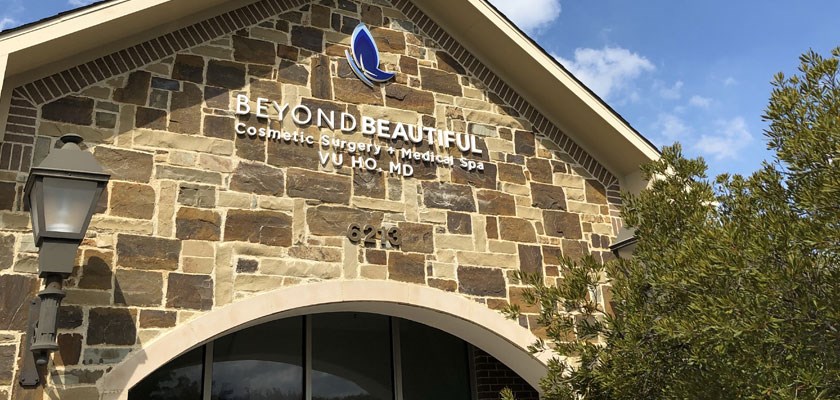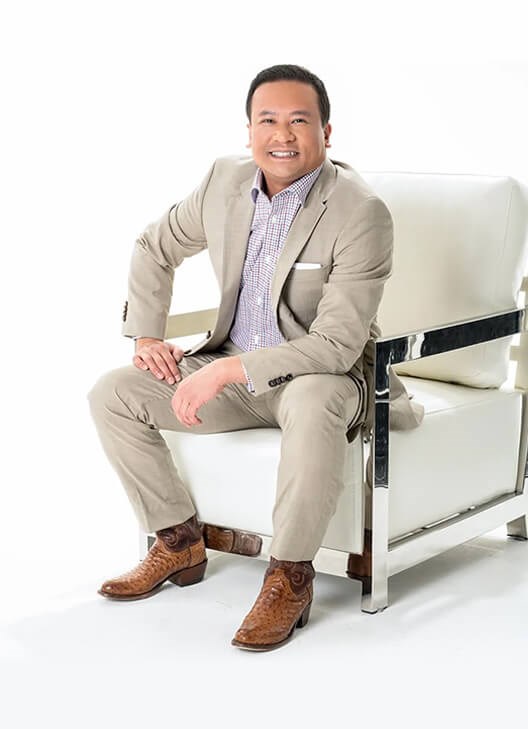 MEET DR. VU HO
Dr. Vu Ho specializes in faces as a board-certified facial plastic surgeon. Dr. Ho prides himself on being able to meet just about any needs of the patient, whether it means providing them with surgical or nonsurgical options. Dr. Ho's experience is extensive due to the volume of facial cosmetic surgeries that he has performed throughout his career. The care he and his team provide to their patients is comprehensive and they are there every step of the way. Learn more about Dr. Ho and his credentials on his bio page.
Dr. Ho has been featured on the following:

Learn More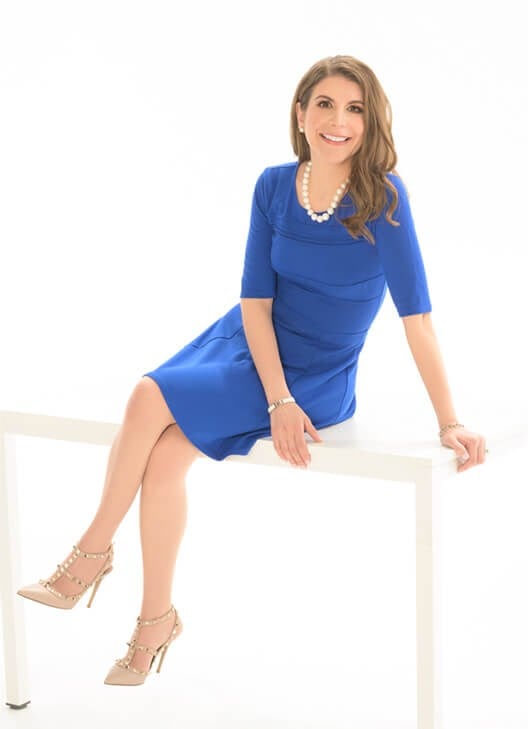 MEET DR. KRISTEN ANN ALIANO MESSINA
Dr. Kristen Ann Aliano Messina is a plastic surgeon who has a strong interest in aesthetic medicine and surgery. She performs many of our procedures for the body and breast as well as our neuromodulators, fillers, hair restoration, and laser treatments. Dr. Aliano Messina prides herself on being detail oriented, conscientious, and dedicated to the well being of her patients.Learn more about Dr. Aliano Messina and her credentials on her bio page.
Learn More
Reviews
"Sarah was thorough, professional and kind. The atmosphere is relaxing and the med spa was spotless."
S.S.
Google
"Amazing Spa and Services! - I have done a dermaplane and facial combo for years but Beyond Beautiful and Sara in specific are amazing! Dermaplaning takes off all of the dead surface skin and the hydro facial cleans your skin To perfection. It feels and looks amazing afterwards. Dr. Vu does is spectacular with Botox, natural but smooth. I would highly recommend."
T.
RealSelf
"I went to Beyond Beautiful for PicoSure laser treatments for my hyperpigmentation from years and years of acne. I was nervous because I knew the negative effects lasers can have on ethnic skin. However, Sarah was very thorough with her explanations and treatment plan. She knows what she is doing and it made it that much easier to trust her. She also has had experience with doing laser treatments on asian skin tones. The laser itself was not painful. Numbing cream is applied for 15-30 minutes prior to the laser. Your face is red afterwards for about 30 minutes, but otherwise no huge downtime like other lasers. I was able to go about my day as normal the day of. I started seeing results within 3-4 weeks and could see my hyperpigmentation fading well! Overall, I am happy with my treatment and Sarah and will be getting more treatments in the future from her!"
B.H.
Google
"I had my ZO 3 step peels earlier this year- one in January and the 2nd in February. Sarah did such an awesome job. It was not painful at all- there is a fan you can hold to keep the cool air on your face. Sarah talked me through the process and the aftercare. There was no peeling for almost 3 days. It started peeling around my chin and mouth, then the 4th day it started working its way up my face. The peeling was not painful and was completely gone after about the 6th day. My face was refreshed and had new pink skin. If you are considering this peel I highly recommend! It is worth the money and so easy. Sarah can answer all your questions and makes herself available if you have questions throughout the process. I will be doing another one this winter!"
K.C.
Google
"The most amazing thing about this procedure is that it does not alter how I look and no one knew anything was done - The process was so easy and Dr. Ho and staff were kind, friendly and helpful. I had this procedure done by Dr. Ho about 10 years ago and it was time for a touch-up. The most amazing thing about this procedure is that it does not alter how I look and no one knew anything was done. I just looked fresher and less hagged-out and tired. I would recommend this procedure to anyone who wanted to look a bit fresher and happier."
D.
RealSelf